Whilst I have been undertaking Total Shoulder Replacements now since 2001 and have been using The Depuy System which has excellent results on the Australian Arthroplasty Registry, I am delighted to now be able to offer patient specific Instrumentation to enhance instrument placement and Glenoid implant placement.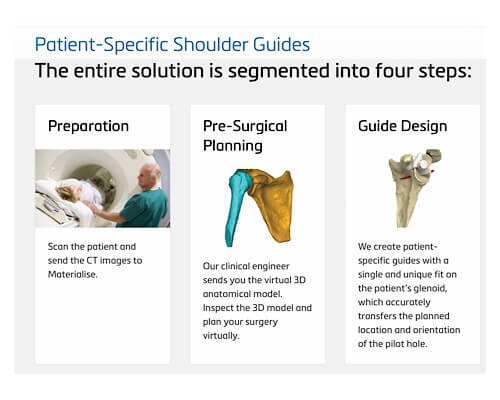 We believe that this is the next step in development of Shoulder Procedures, and is why it's so important to stay uptodate with developments.
Dr Nimon can advise you of this technique when he discusses the option of total shoulder replacement at your appointment.