Adjunct to the treatment of Rotator Cuff tears of the Shoulder and Carpal tunnel syndrome.
At Glenelg Orthopaedics, our team now has access to a brand new, state of the art portable ultrasound machine.
The addition of portable ultrasound to our appointments will allow us to view nerve, ligament and tendon concerns in real time, and examine the area in different positions and situations.
In particular, we will be using ultrasound to show patients their injuries and to help explain treatments for conditions of the:
Shoulder – including rotator cuff injuries, labral tears and cysts
Elbow – including tennis elbow and olecranon bursitis
Wrist – including carpal tunnel syndrome and De Quervain's Tenosynovitis
Hand – including trigger finger and other ligament injuries
Our in-appointment ultrasound will not be replacing traditional methods of radiology such as x-rays, but rather be used to complement our existing imaging and diagnosis methods.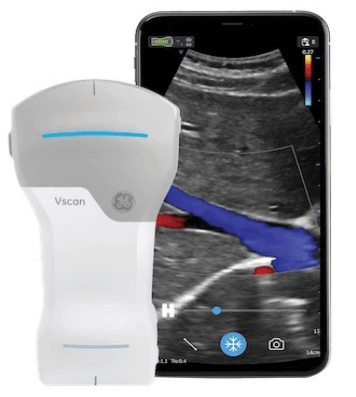 If you have any questions about our new ultrasound technology or would like to book an appointment with Dr Gavin Nimon to discuss your injury, contact our friendly team today.