Meet Dr Gavin Nimon
Your Adelaide Orthopaedic Surgeon
Dr Gavin Nimon is an Orthopaedic Surgeon based in Adelaide with extensive experience in surgery of the shoulder, elbow, wrist/hand and knee.
Having completed training in 1999 in Australia and developing advanced techniques in the United Kingdom and Europe, he has many years of experience. He holds the appointment of Head of Shoulder and Upper Limb Surgery at the Queen Elizabeth Hospital, and commits a large amount of his time to the treatment of public patients.
He performs totally arthroscopic reconstructive and stabilization procedures to the shoulder including Rotator Cuff repairs, SLAP repairs, treatment of bursitis and ac joint arthritis. He also has a large experience with shoulder and knee replacement surgery and maintains professional excellence being involved in continuing professional training and audits through professional bodies.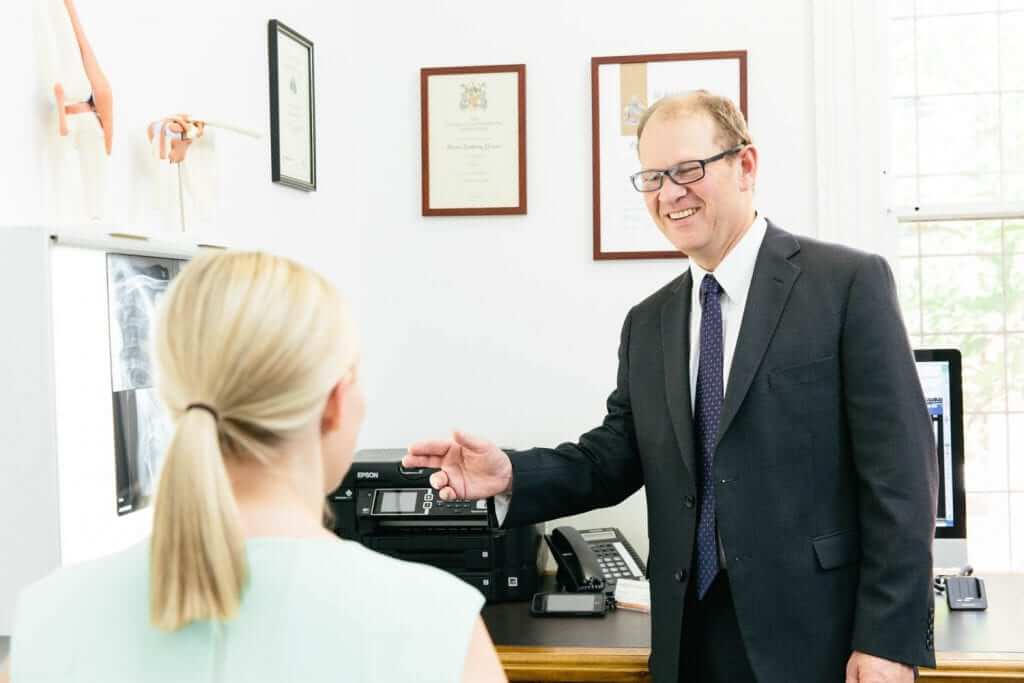 He is a fellow of the Royal Australasian College of Surgeons and the Royal College of Surgeons in Edinburgh, as well as the Australian Orthopaedic Association.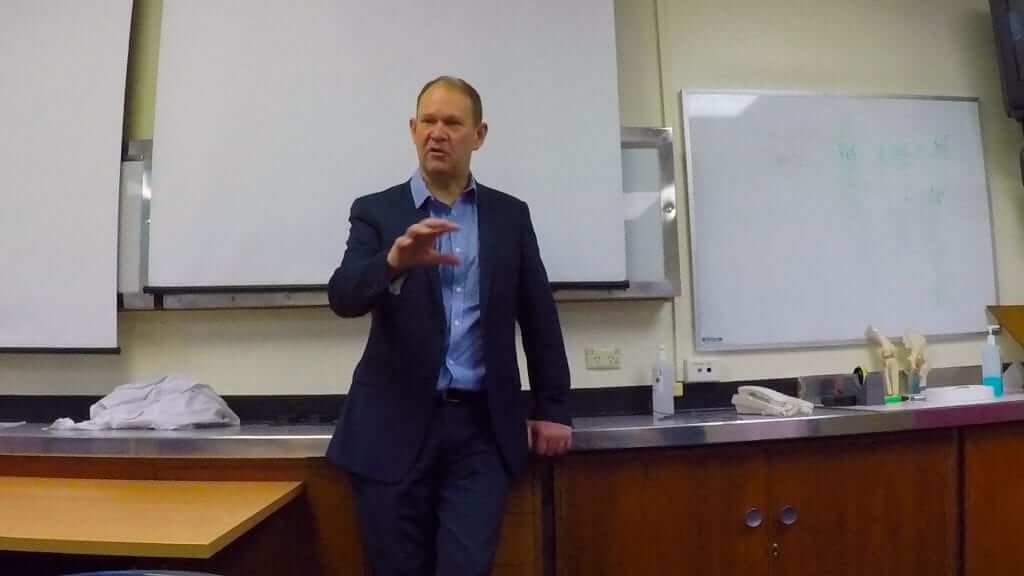 Dr Gavin Nimon also holds an academic appointment as Senior Lecturer at the University of Adelaide and is actively involved in research and teaching of Medical students, junior doctors and Orthopaedic trainees, also holding the position of Supervisor of Orthopaedic trainee surgeons at the Queen Elizabeth Hospital.
He has International and local publications and presentations in the United Kingdom, USA and Australia, having been awarded the Bauze prize for best paper.
Dr Nimon is extensively involved in professional standards and has held appointments on the executive for the Shoulder and Elbow Society of Australia, Australian Orthopaedic Association (SA Branch) and SA Hand Surgical Society, as well as being a member of the Australian Hand Surgical Society of Australia.
Dr Nimon has a long history of sports medical involvement, working with Queen of the South Scottish Football team whilst in the UK, and the Glenelg Football Club (SANFL) for many years.
Dr Gavin Nimon understands that an orthopaedic injury can have a significant impact on your independence and quality of life. That's why he is passionate about providing you with complete patient care from diagnosis, injury prevention, rehabilitation, surgery and aftercare.
Dr Nimon prides himself on his aftercare, offering his patients a post-operative pack including discharge information with post-operative appointments, exercises to aid recovery and contact numbers in case of any questions.
Dr Nimon combines his expertise and best practices in Orthopaedic medicine to provide you with the quality of care.
Dr Nimon has a special interest in upper limb (shoulder and elbow), hand/wrist and knee injuries. Common conditions he sees include: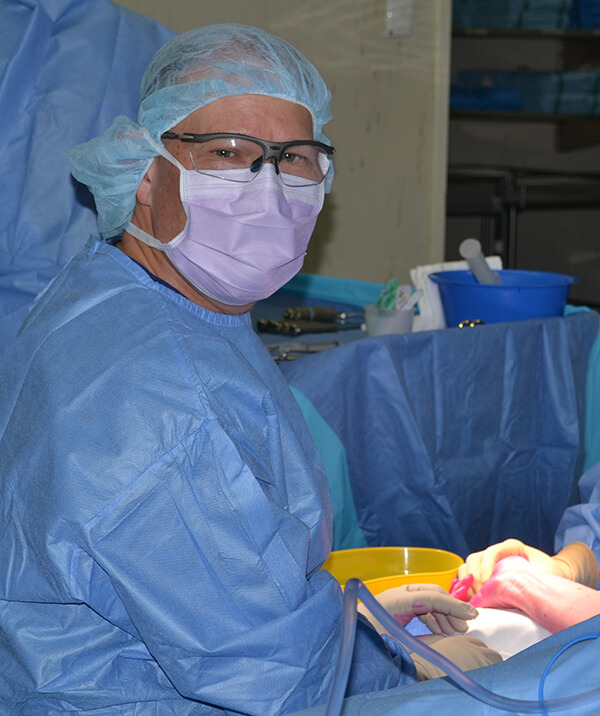 Some interesting facts about Dr Nimon:
Professional Memberships/Appointments:
The person behind the doctor:
When not at work or teaching at the University of Adelaide, Gavin spends his time either with his family (wife and three children) and enjoys playing the guitar and sporting activities including kayaking and windsurfing.
Speak to Dr Gavin Nimon at Glenelg Orthopaedics to discuss how he can help you with your upper limb, knee or sporting injuries