What Shoulder Surgery Can Be Done ?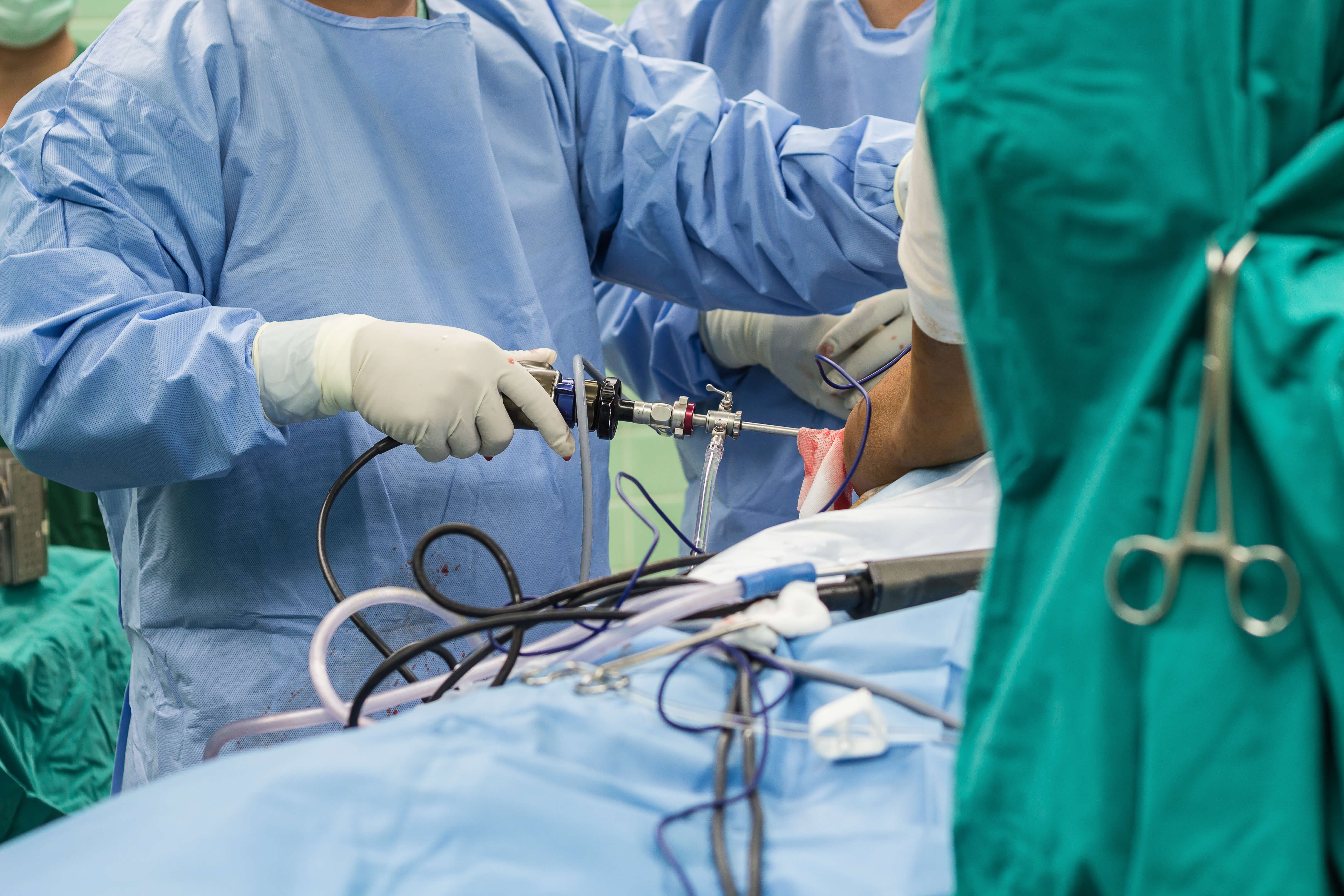 Benefits of Shoulder Surgery
At Glenelg Orthopaedics we have many over 21 years of experience with shoulder surgery and offer shoulder reconstruction procedures which in 95% of the cases are undertaken through a totally arthroscopic approach (keyhole).
This involves the use of several 1 centimetre incisions around the shoulder through which we can then undertake: 
An arthroscopic decompression

An acromioclavicular ( AC joint ) excision
A rotator cuff repair
Arthroscopic bursectomy
Biceps tenodesis or release (tenotomy)
Stabilisation procedures.
These procedures can be undertaken totally arthroscopically as opposed to an arthroscopy to assess the shoulder and then a mini-open approach. 
A totally arthroscopic approach leads to less pain and also protects the deltoid muscle surrounding the shoulder.
Dr Gavin Nimon has 21 years experience of totally arthroscopic techniques in Australia and in the United Kingdom with regular visitations to Centres of Excellence around Europe including Milan.   He is proud to have passed these techniques onto some of the younger orthopaedic surgeons. 
Arthroscopic surgery involves an overnight stay in hospital and the procedure can be undertaken at Glenelg Community Hospital or Ashford Hospital. For patients who are covered under health insurance fund such as BUPA or the equivalent, there is no out of pocket expenses. 
We also perform Total Shoulder Replacements, both anatomic (conventional) or reverse.
We have extensive experience with these procedures and perform them regularly at Ashford, Flinders Private Hospital or Glenelg Community Hospitals. It is undertaken for arthritis of the shoulder and as the lead shoulder clinician at the Queen Elizabeth Hospital, Dr Nimon performs a large number both in private and public hospitals each year.